Rating: 5 / 5
Distributor/label: Epictronic Records
Distributor/label URL: http://www.epictronic.com/    
Released: 2015
Buy Album [URL]: http://www.cdjapan.co.jp/product/BITX-1016
Band Website: http://www.deplacementofficial.com/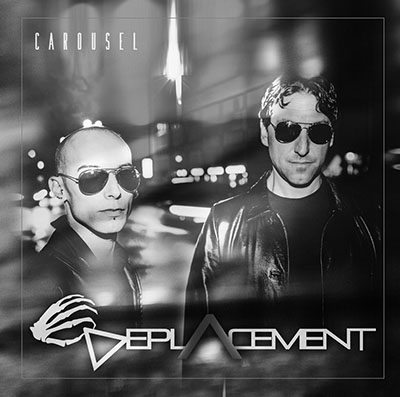 Band line-up:
Still and Fade
Tracklisting: 
Sadness And Solitude
Memory
Hypostasis Of Life
Emily's Tears
Angelman
Frequency
Throwing Faces
Emotional Pain
Black Shape
Voices
Review:
Deplacement is an electronic / new wave duo hailing from Italy and this is their debut album. It has touches of early and mid '80s post punk and goth and harkens back to an earlier time.
The debut album from Deplacement is a journey back to the new wave journey days and makes for an amazing trip into the heads and record collections of the two members. You can hear echoes of the Sisters Of Mercy, Bauhaus, Danse Society and others from that time mixed into the thrilling sounds on this album. This duo from Italy have taken these ten tracks and have added emotional lyrics and have made a journey into the past, but still holding onto the present. The album is quite well put together and has songs that will get you up and dancing, as well as thinking…a good mixture. The album is filled with harmony and rhythm and really sounds like they have been giving this album a lot of attention to detail. The album starts off with a song called "Sadness And Solitude" that instantly grabs a hold of you and sets things into motion. I instantly felt both at home and intrigued as to what was going to come next. The songs are well written and very moving with great production that makes the songs really shine.
I enjoyed this album and found that it fulfilled the promise of being full of '80s sounding tracks with the modern twist to them. I played this album so many times that it has ingrained itself into my brain and will get stuck in your head too.
Review by: Rick Ecker